The Madame
Cover art for FIYAH: Literary Magazine
"Steampunk Seth"
"The Naktu": A Scribe's Journey
"The Naktu": Valley Of The Guardians
Chiroptophobia: The Fear Of Bats
"The Fiend Factory"
Art done for the story: "Black Mask v. The Fiend Factory" by Pulp Diction Press.
Dendrophobia: The Fear Of Trees
Bibliophobia: The Fear Of Books
Chronomentrophobia: The Fear Of Clocks And Watches
Steampunk Seth: Bounty Hunter
"William H. Ely"
Advertisement for the Senior Illustration Thesis at The University Of The Arts.
"Yunova"
Stan 'The Man' Lee
A tribute for the face of Marvel Comics
"Marine Corps Advertisement."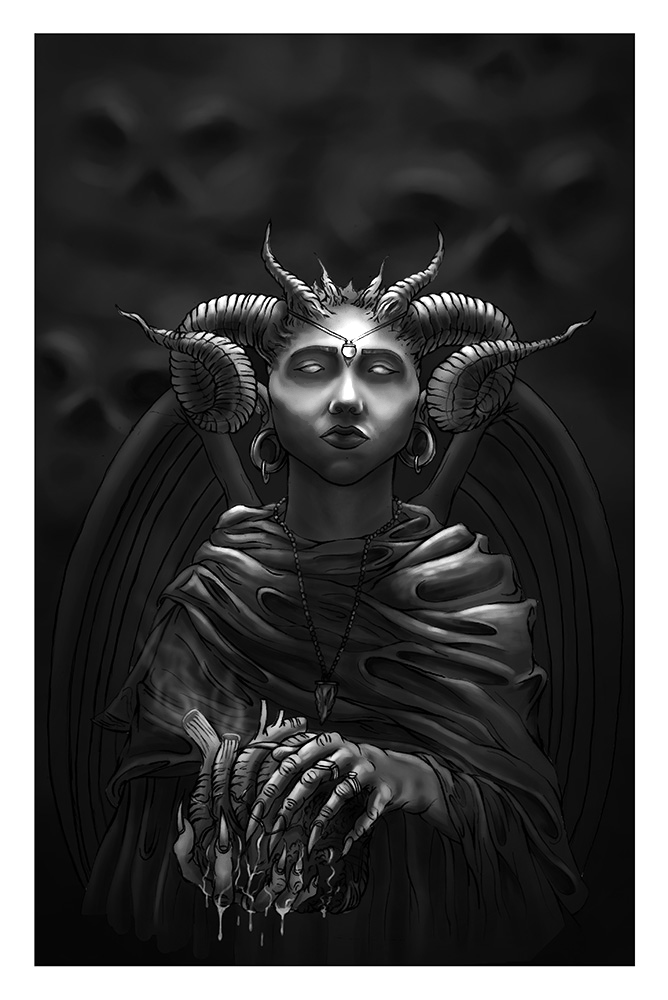 "The Devil Lady"
"Porthole Lady"
"O"
A circus poster for the Cirque Du Soleil. This is for their performance/narrative called "O".
"Depths Of Ancients"
"Creature Portrait"